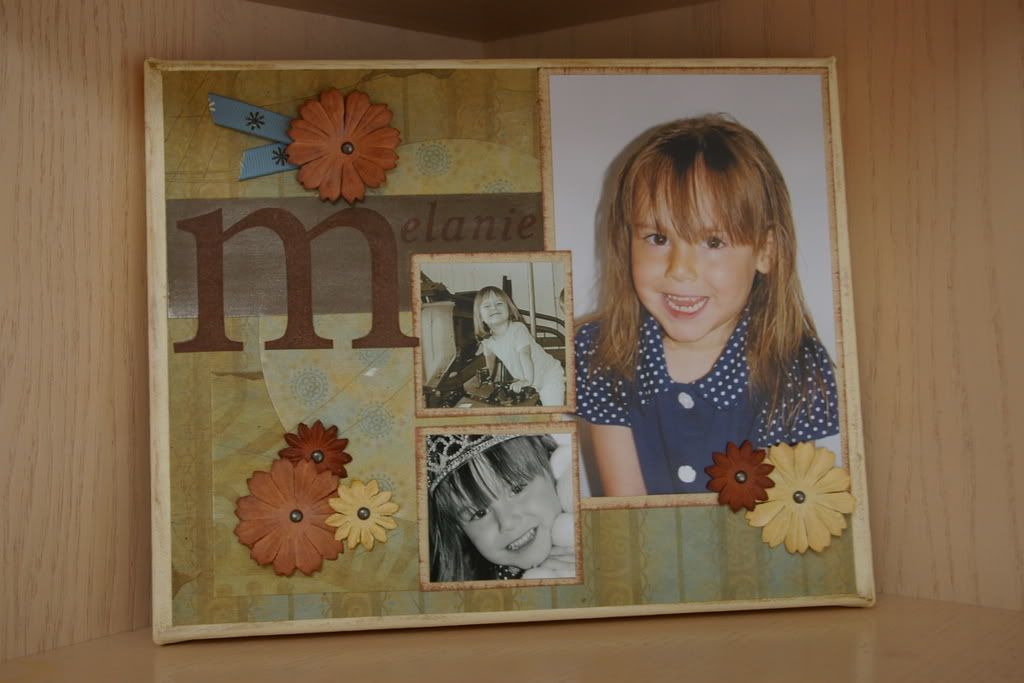 So now that we've moved and I'm beginning to unpack my scrapbook supplies, I am soooo very happy! Although it's going to be a while before my scrapbook space is complete, for now I am comfortable working in the kitchen. I am just so excited that I can create again. I hadn't realized how much I would miss my crafting time when I packed up all my stuff. I knew it was a big part of my life, but I had no idea I would miss it so much. So nonetheless, I decided to tackle the canvas projects that I had intended to do at Christmas time --- better late than never I suppose. Here are some pics of the work in progress and the final (well almost final) result. I used 8x10 canvases that I bought at Michael's - painted the canvas first with Acrylic Paint and adhered the rest of the pieces with Mod Podge. While it wasn't my first time using MP, I am in no way an expert. It's a bit tricky to work with IMHO - but well worth the effort. Step 1: Decide on a basic layout for your canvas. For this project, I began with a sketch from one of my favorite sketch sites (www.pagemaps.com) that was designed for an 8.5x11 scrapbook page and modified some of the dimensions so that it would work on my 8x10 canvas. Here is the sketch and my inital mock up.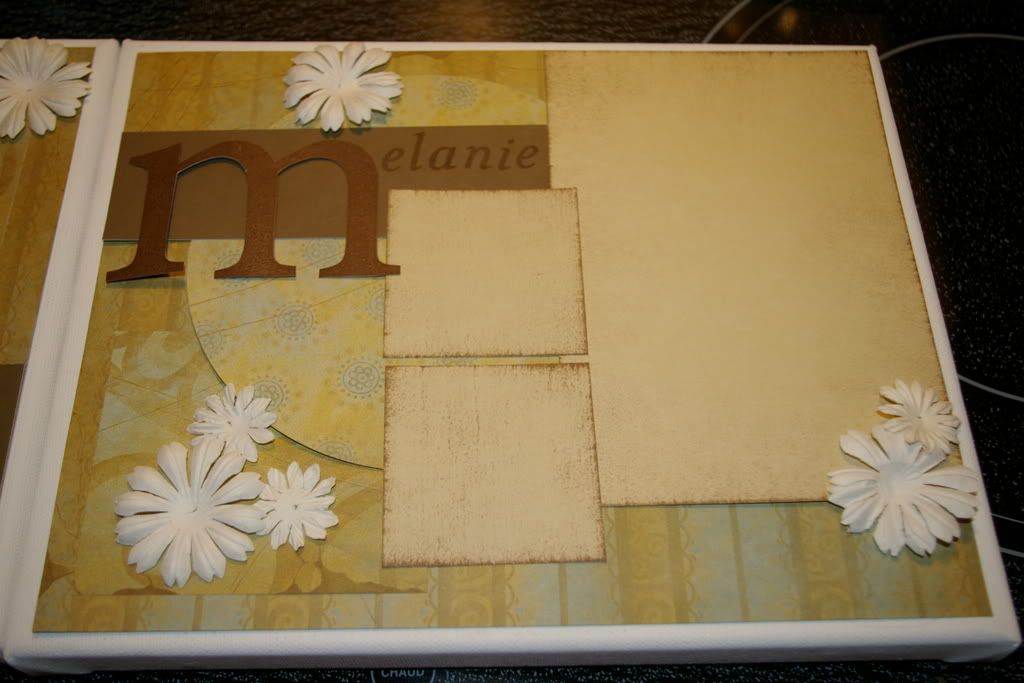 Step 2: I painted the canvas and prepared the dyed paper flowers. This was really fun! I used CTMH ink pad reinkers mixed with water. I actually didn't have the coordinating refills so I blended my own custom colours from some that I had on hand. I think it worked out fairly well.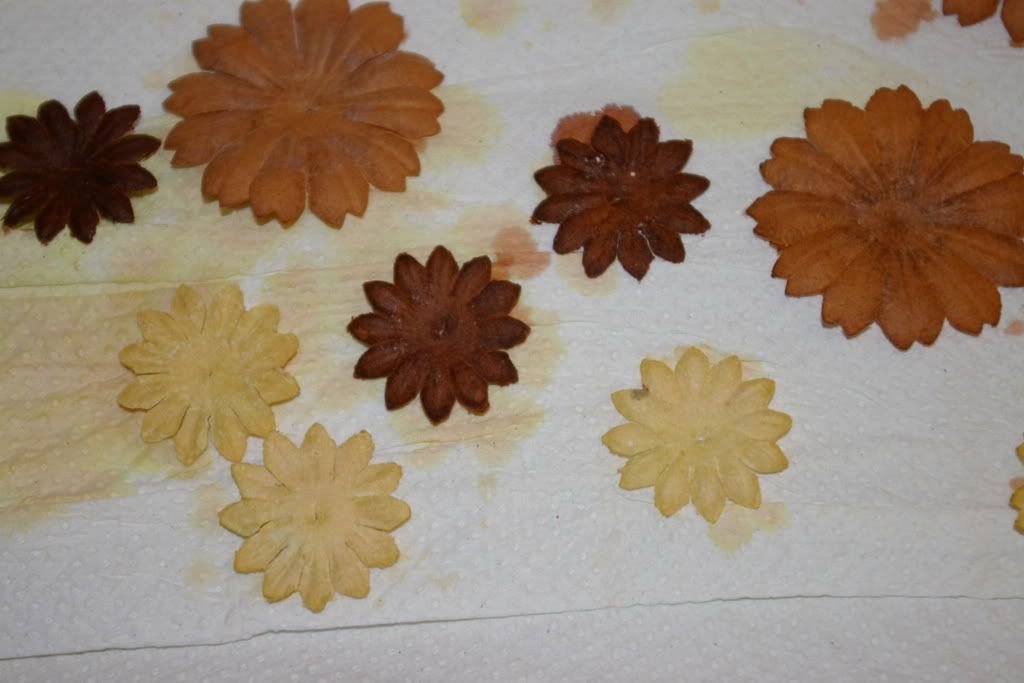 Step 3: Use Mod Podge and adhere the rest of the pieces. As you assemble your project, make sure that you are conscious of what pieces go on first, second and so on so that your final piece is as you've envisioned. If your project involves a lot of layering, be extra careful as it's easy to place them in the wrong order, but difficult to fix it once it's done. Mod Podge is VERY sticky!! My next project is to create a co-ordinating canvas piece of my son to complete the set. I have his page mocked up, but not yet assembled. I'll post the pair once they are complete.