You may recall that the other day, I publicly declared (read more on this here);
"Maintaining order is not & will not be my sole responsibility."
and I decided that I needed an action plan to make this happen. Well, I'm pleased to say that I've been working on doing just that -- and I've started by making some 'Things-to-Do' charts for my kids.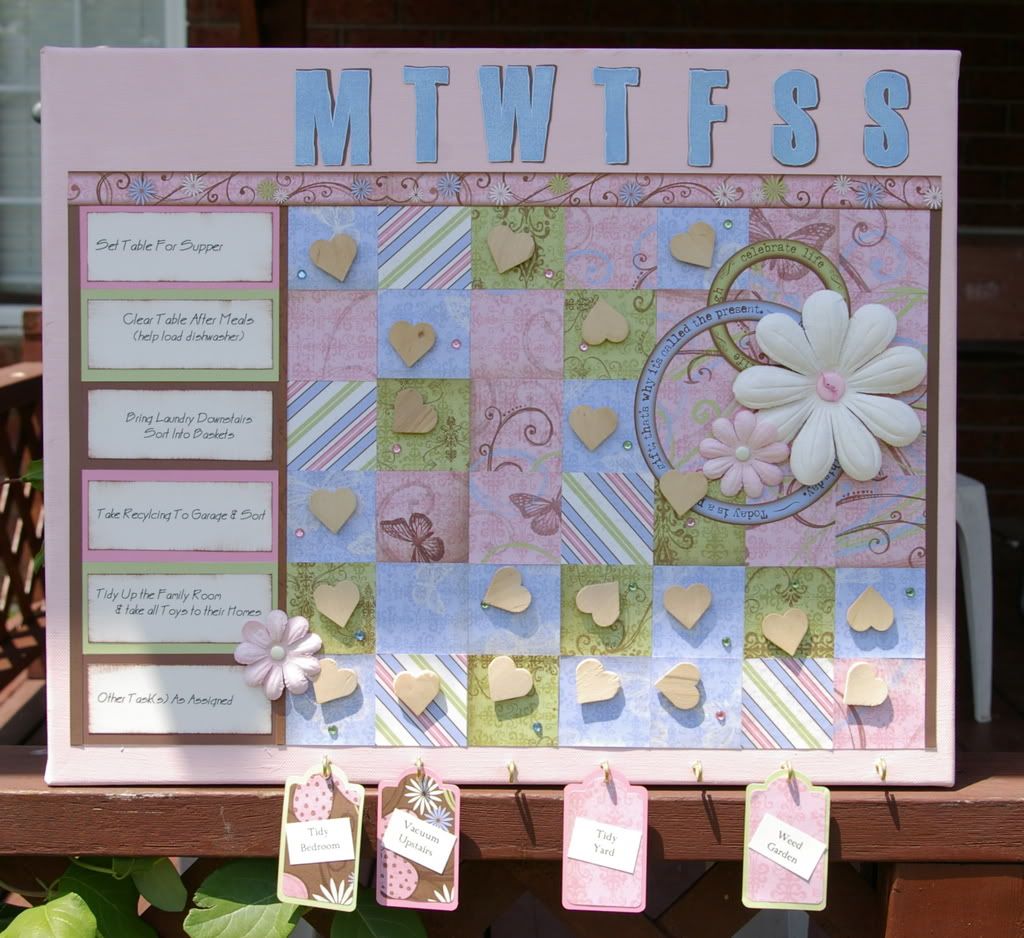 Now it's probably way more elaborate than it needed to be, but here's my reasoning. We have tried these types of 'chore' charts before using the simple print-out and stick to the fridge variety, & while the concept is great at first - we don't stick to it. I'm going to admit here that while there are probably a million reasons why we don't stick to it, one of them is most certainly my not committing to them 100%. So, this time, I hope it will be different. Because I spent so much time developing my plan and designing their charts, I have a vested interest in NOT seeing these go to waste. The kids are on-side with the idea so far, and are actually excited about it. They have watched me off and on over the last few days pulling these together and they are anxious for me to finish so they can hang 'em up and use 'em. We're all set now to give it a go, I just need to buy picture hangers. Duh!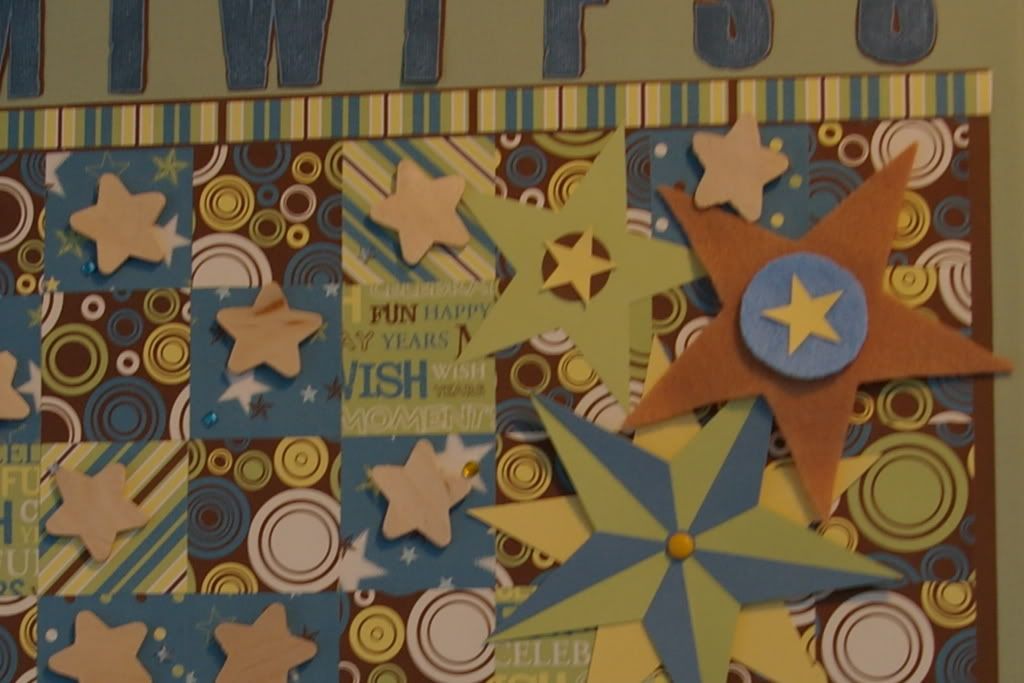 Here's a quick peak at the one I made for my son....I posted the
Dimensional Star
cutter template yesterday that I used in creating some of the embellishments. His chart is essentially identical to the one above, except I used different papers.
The 'markers' for keeping track of what gets done are a dollar store find -- little wooden shapes. I mounted magnets to the back of the board and then to each of the shapes. Simple Dimple.
Wish me luck that we can put these successfully into practice!